See If You Qualify for Bankruptcy Protection
-
Eliminate Your Debt the RIGHT Way
100% FREE • No SSN Required • Takes Just 20 Seconds • Won't Hurt to Check

BBB Accredited Business

Privacy Protected
Bankruptcy Can ELIMINATE
Credit Card Debt
Medical Bills
Wage Garnishment
Foreclosure
Creditor Harrassment
Bankruptcy Can PROTECT
Your Home
Your Car
Your Wages
Your Retirement
Your Piece of Mind
Frequently Asked Questions
What People Are Saying:
They navigated us through this very scary time with professionalism and grace. They made us feel like everything was going to be okay, and guess what? It was! It's very intimidating to show up on the day where you have mere minutes to explain your case. Most people were there all by themselves but we had a representative to help guide us which was awesome. We filed 2 years ago and recently received a collection letter from one of our creditors who had been listed in the bankruptcy filing. We emailed our lawyer team who got back to us within the hour with instructions on what to do. Super, affordable service was worth every penny!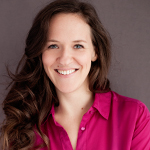 They were extremely gracious with their time and gave me the lay of the land in what to expect as someone whose business partner is going into Chapter 7 and leaving me with a lot of "new to me" debt. I was able to learn from my attorney in 15 minutes what had taken me 4 days of reading and asking questions through my business partner to his BK lawyer. I'd work with them again if there was a need.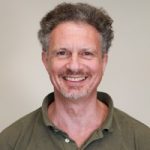 I will never forget the day I went in for my initial consultation with my BK attorney. I was terrified at the thought of filing for Bankruptcy and they put me at ease. He explained the process and told me we could get started that day. I asked him if there was hope for us and he said "I don't promise hope, I promise results." He delivered on his promise. We were able to establish a plan that is totally feasible. The stress and sleepless nights are gone. They are extremely professional and well known and respected in the Bankruptcy courts.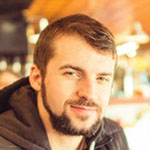 Michael G.
Los Angeles, CA
After I spent years juggling heavy debt while raising two children as a single mom, the two years after the crash of '08 finally brought me down. Humiliated and exhausted by my financial state, I sought legal advice . My only regret is that I did not do this sooner. I had struggled to keep up with heavy, and ever-increasing, interest rates that were far beyond my ability to ever pay back and simply dug myself further and further into a very deep hole. My lawyer team was understanding, well-informed, and the firm was completely professional and responsive. I cannot thank them enough. If you are in the predicament I was in, please seek his help sooner rather than later.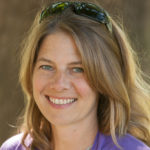 He gave me a free consult during which he told me that I should check in with him, as things progressed. I came back a year later, as things had got worse, and he then suggested I file Chapter 7. He accepted payment over time, in debit card and checks, as I was not able to pay the whole fee up-front. His office staff was helpful, clear, accurate, and he was typically available every time I called his office, even after paying the fee, for when I had questions. He was responsive to emails and faxes, as well. The appearance was painless, the paperwork was straight-forward, and I've referred several people to him since. My BK was discharged in early '11. I strongly recommend them!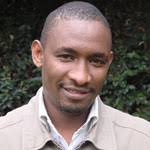 Martin S.
Jacksonville, FL
I highly recommend getting in touch with them. My husband and I felt some embarrassment about filing bankruptcy but they made us feel comfortable with our decision. He took time with us on our first appointment to answer all the questions we had and tell us about the process. He, along with his excellent staff, helped us all along the way. All the paperwork was handled expertly and whenever we had a question, we either called the office or sent an email, and we always got an answer in a timely way. 5 stars! Would definitely recommend!